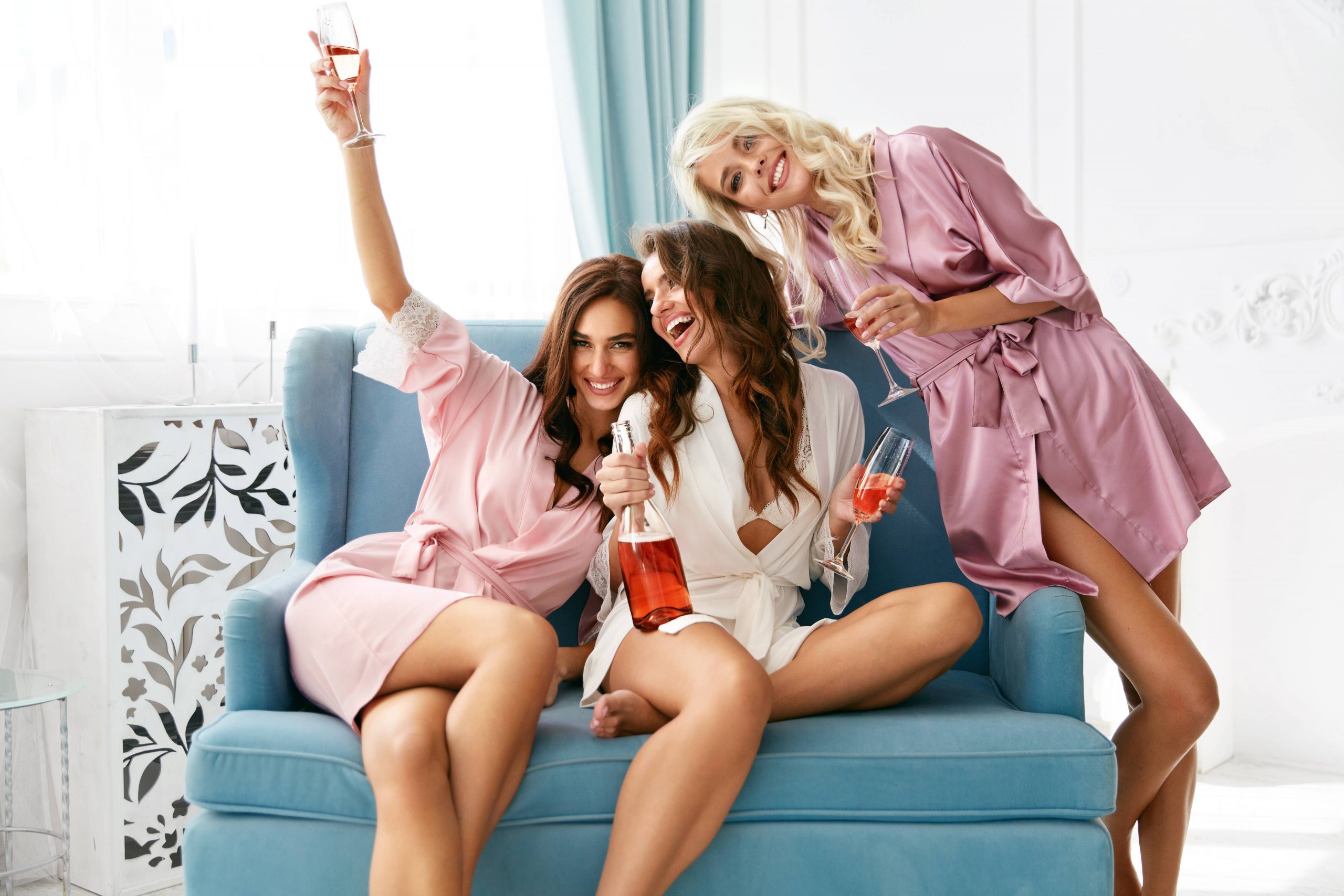 Sunless Session
All of our sunless solutions are rapids, which means they can be rinsed off with water in 1-3 hours! This is especially good for those busy babes on the go. Whether you are going on vacation, a special date, or want to have a fun girls night in, Mistified has you covered. Why not get a spray tan?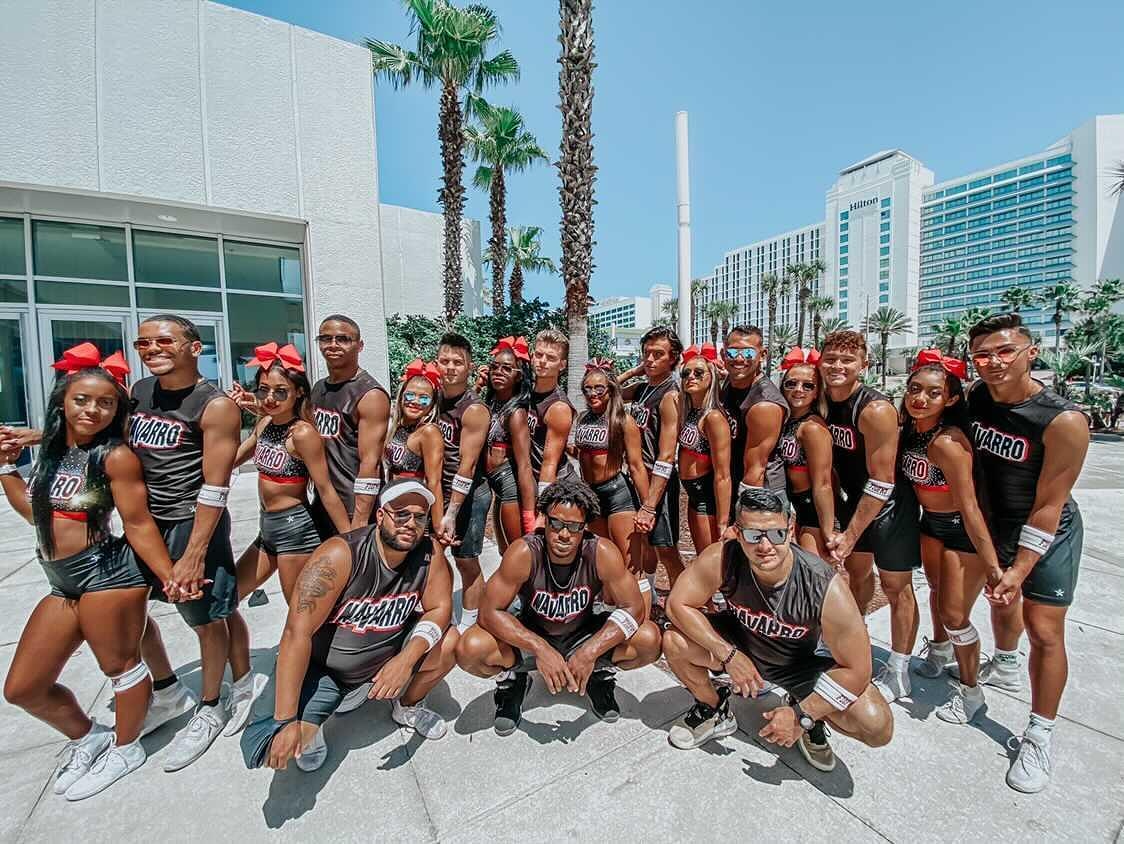 Group Rates
Does your squad need a glow for competition? Mistified bronzes more cheerleaders than any other sunless company in the United States. With Mistified being headquartered in Dallas, TX, home to NCA Nationals, we are the trusted tanners to teams travelling from Canada to Australia to New Zealand to dozens of teams from across the country. Mistified is also the trusted spray tan sponsor of Navarro's cheer squad featured on Netflix.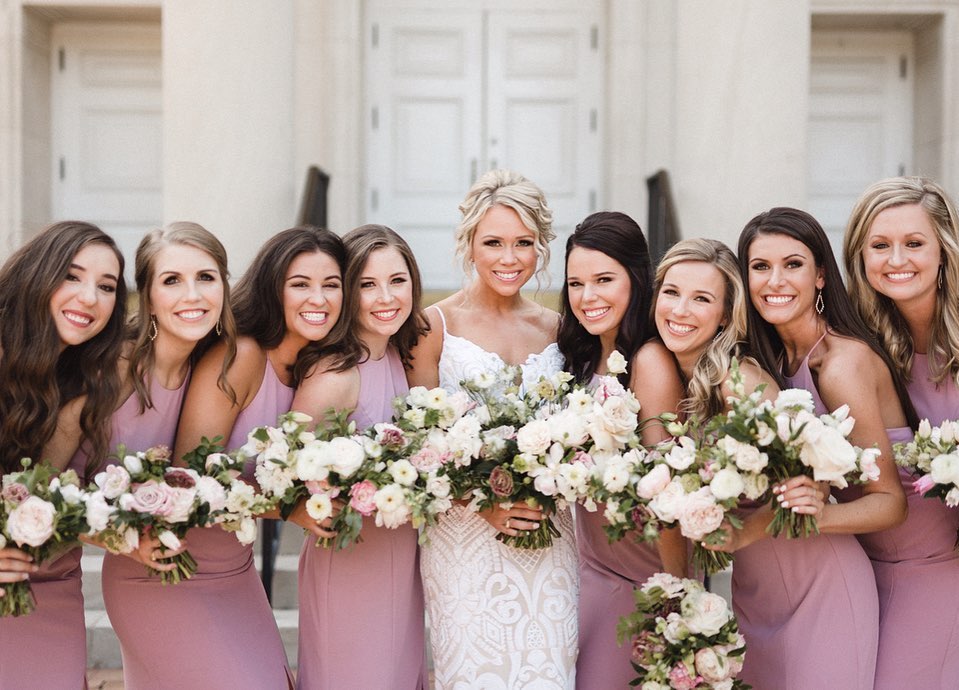 Wedding Tan
Getting married? Congratulations! We understand that your wedding is the biggest day of your life and you want to look your very best. We are here to help you feel beautiful. Our custom blends and naturally derived formulas are perfect for all skin types. Our technicians are certified and trained in the art of bridal tans, so you will look glowing on your big day!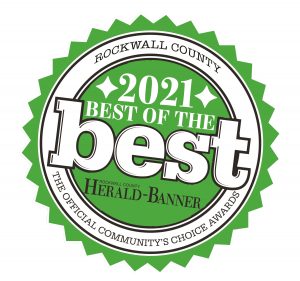 Mistified was voted Best of the Best in 2021 in Rockwall County for spray tans
"I am so happy I found Amy! She does incredible work for half the time and cost it takes anyone else! The tan is perfect and not orange and develops in one hour. I will be going to her from now on!"
 AMAZING!  So I am very fair skinned and I have NEVER had a spray tan before today, so, I was nervous about what to expect.....But Katie did an amazing job!  It only took 15 minutes 
and I have a nice, noticeable, but not hit you in the face, tan!  I love it and the best thing is she came to my house to do it.. so it was super easy and comfortable!   I am hooked now! Call Katie to get yours done & be amazed!
-- Karen B, Niceville FL 
"By far the best spray tan I have ever gotten. I highly recommend Dale. She was very sweet and made me feel comfortable. She listened to the type of tan I was wanting and it came out perfect and even. Very natural!"
Amy is a true artist! I'm thrilled with the experience and how my tan turned out. I absolutely look naturally tan and not sprayed. Amy took the time to make sure she was using the right color for my skin tone and it turned out beautifully. Thank you! - Trista Y., Spring, TX
The BEST spray tan I've ever had! Dale is fabulous and she travelled to my location. She was absolutely accommodating and helpful to choose the best level of tan for me. I was in town for my daughter's wedding and the convenience and quality exceeded my expectations. Thank you so very much!
- Keila D.
Our cheer team used them in Orlando for Worlds and the girls and guys looked fabulous. Professional and accommodating. Stayed with our group past midnight to get everyone done - Lisa T. FLoyd
Outstanding work for a great price - Brenda S.
I highly recommend Mistified Mobile Spray Tanning! I've had multiple spray tans done with this company. They are punctual, reliable, professional and do a great job making you feel comfortable. I have always been very happy with my spray tan results. Flawless and even color & coverage every time!
-Brittany S, Destin, FL
Tangela with Mistified Mobile Tanning was AMAZING!! She made me feel so comfortable with my body and made me feel beautiful!
-Peyton E, Coppell, TX
I absolutely loved my experience with Tangela! She is so sweet. This was my first time getting a spray tan, and she made me feel so comfortable and walked me through the process. She sees the body as a canvas and the art she creates is beautiful. Excited to continue my spray tans with her.
- Marian O, Coppell, TX
spray tan, spray tans near me, rockwall spray tans, dallas spray tans, tanning, dallas tans, royse city spray tans, spray tans near me, spray tanning rowlett, wills point spray tanning, wills point spray tans, mesquite, dallas, plano, plano spray tans, richardson, coppell spray tans, charlotte spray tanning, mooresville spray tans, best spray tans rockwall, best spray tans mooresville, best spray tans charlotte, spray tanning garland, wylie spray tans, best spray tans near me, airbrush tanning, tanning beds, skin cancer, bronze, vacation, beach vacation tan, fun in the sun, mimosas, brunch, swimsuit, bikini, summer, party, pool,